At work we get really fed up having Twitter just on the phone or computer and not actually seeing what people say in printed form. My colleague Lewis (@erathean) recommended that we look at putting together a product that would meet this requirement.
So after hunting around for the right model, making sure we didn't infringe on copyrights, we came up with a concept.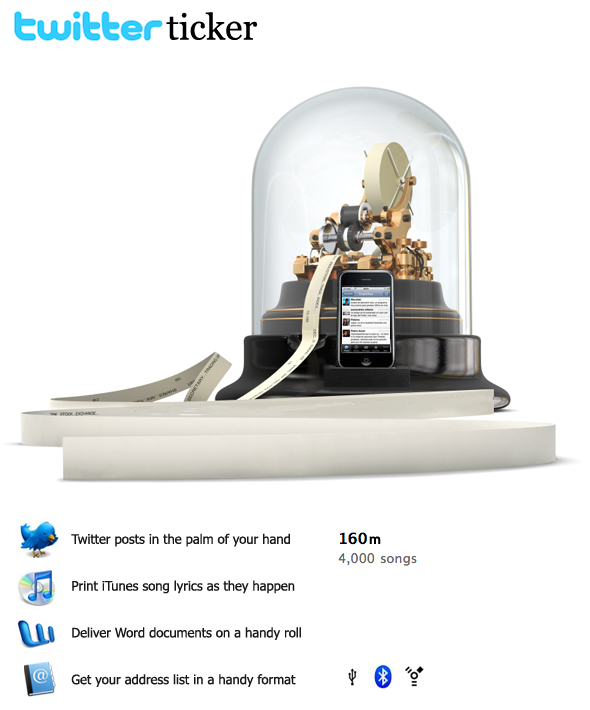 We've built a prototype and here it is.  A video is still to come and we're talking with a certain iDevice manufacturer about producing it for release for the Holiday season.
If you'd like to find out more, leave a comment and we'll get back to you.