Tomorrow afternoon Apple will unveil their Mac OSX App Store and we'll be given a whole new world of the app – on the desktop.
So I'll probably be able to play Angry Birds on my MacBook along side Photoshop and Word, but I'll also be faced with another heap of apps.  It begs the question, what's the difference between traditional applications (software you use on your desktop) and mobile apps repurposed for the desktop?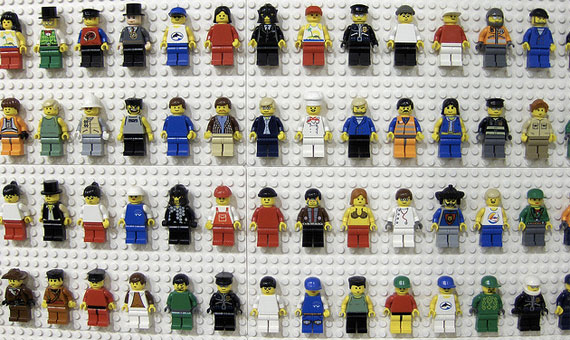 We've come to think of apps as cut down versions of real software, and to a certain extent that's been the case.  You can do far more on a 'real' computer with more processing power, better input devices and memory than you can with an app on your phone.  However the lines are blurring and mobile devices are getting more powerful, easier to write on and just plain funky.
More importantly they're becoming ubiquitous and the widespread use – up to 90% of people in the UK will have a smartphone by the end of 2011 – means that apps will be more accessible to the majority of the population than ever before.  Apps solely for fan boys, geeks and gadget lovers is over – apps are mainstream.
But what does the App Store for Mac do? Is it just repackaging current applications in an accessible way we're all used to?  Probably.  It's also likely to be something more – getting us ready for apps that blur the boundaries between our devices.
Do I have the mental capacity for yet more on the desktop?
I'm starting to reach app overload. On my iPhone and on the iPad and I'm starting to lose track.
There are so many apps to choose from – many of them really great at what they do – yet there's also a lot of overlap in functionality.  You can end up buying several apps and none of them do everything I want.  In some cases I'm driven back to the desktop to do something in one traditional piece of software.
So what will Mac App Store bring?  I'm hoping it will bring some coherence – an app marketplace that encourages developers to think about what they produce for different devices and start including Mac OSX in that.
Perhaps we'll get apps that have a greater feature set for more fully featured devices. Maybe the iPad 2 is part of that shift: I'm not so sure that it will straight away.
The best app for overlap that I've used is Evernote – it does much more on the MacBook than it does on the iPad or the iPhone – with each of those apps having a degraded feature set.
I hope that we can see an increased move towards synchronisation of features, degrading beautifully from one app level to another.
It will make life and work easier.  It will make apps more worthwhile.
Sending a signal
It also sends a signal to Google and Microsoft that users will expect their software to work across boundaries.  Synchronising content will be accelerated by data kept in the cloud and perhaps, just perhaps we might see data shared between platforms and not just devices.
Let the blurring commence.
(lego image by Joe Shlabotnik, used under Creative Commons license)